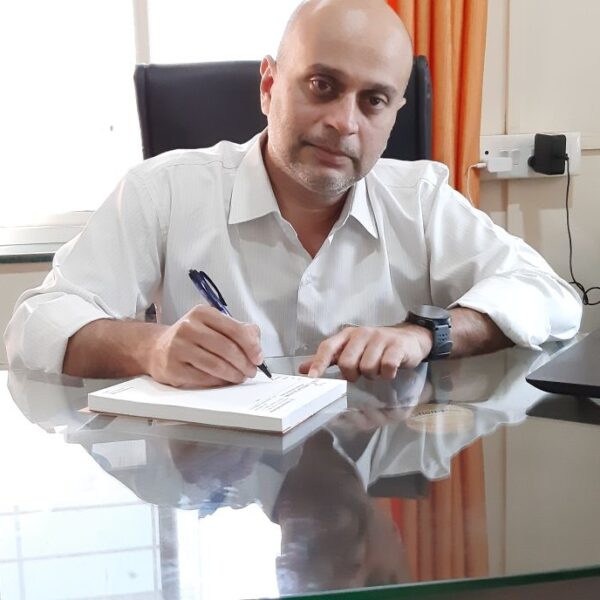 About Surgeon
Dr. Advait Kothurkar
Senior Consultant Vascular & Endovascular Surgery
Our Clinic
1195/8, Ghole Road, Sanjeevan Surgeon, Above Atharva Eye Hospital, Near ICICI bank Shivaji Nagar, Pune 411005. INDIA
Contact Info
Mobile: +91-9850974885
Email: vascularsurgeon.pune@gmail.com
Dr. Advait Kothurkar is a Vascular Surgeon in Pune. He has returned from UK in 2006 and has been practicing in Pune. Being attached to a number of Hospitals in the city as a Vascular Surgeon, he manage all referrals, emergency and elective successfully manage links Bypass Elective and for Trauma.
With one of the largest Peripheral Vascular Surgical and Endovascular experience in the country, treating thousands of patients with vascular disease. Dr. Advait Kothurkar offers balanced patient care with an emphasis on minimally invasive therapies. Under the leadership of Dr. Advait Kothurkar, Pune's most respected figure in vascular surgery nationally & internationally,
the team work hard to translate internationally prominent clinical research into new treatment methods and better care for patients.
We are in the forefront of Aortic Aneurysm Treatments, both Open and Endovascular and have developed into an international hub for patients in our part of the world to seek cost-effective treatments for their Aortic Aneurysms. Other areas of excellence are Limb Salvage in Diabetic patients, Stroke prevention by Carotid Endarterectomy, Venous Leg Ulcers and complex Renal Dialysis Access.